Emergency Preparedness Equals Home Assurance, Auto Assurance,Life Assurance,So why wouldn't you assure yourself against any disaster with the basics of life like Water , Emergency Ready To Eat,and Prepared Dehydrated freeze Dried Food,Storage Supplies,Garden Non Hybrid and Heirloom Seeds Kits?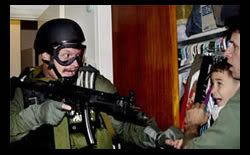 Efoods Direct
Freeze dried foods feeds 4 people three meals per day greater than three months at $.87 per serving!
This is one DEAL THAT CAN NOT BE BEAT ADD TO CART

Mouse over image



"We shall have World Government, whether or not we like it. The only question is whether World Government will be achieved by conquest or consent." - Paul Warburg, speaking to the United States Senate, February 17, 1950.
Also Warburg was the start of the 1913 secret meetings of the con, and birth of the Federal Reserve.
(See the blog), and a video of George Warker Bush 1991 address to the nation about N.W.O.